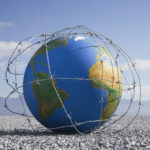 With businesses hurting across the UK and tenants looking for financial support during the coronavirus crisis, occupiers are advised to check the terms of their lease and any insurance policies held to establish if they have grounds for relief as the Chancellor Rishi Sunak set out the following package of temporary measures to support businesses:
• a Coronavirus Job Retention Scheme
• deferring VAT and Self-Assessment payments
• a Self-employment Income Support Scheme
• a Statutory Sick Pay relief package for small and medium sized businesses (SMEs)
• a 12-month business rates holiday for all retail, hospitality, leisure and nursery businesses in England
• small business grant funding of £10,000 for all business in receipt of small business rate relief or rural rate relief
• grant funding of £25,000 for retail, hospitality and leisure businesses with property with a rateable value between £15,000 and £51,000
• the Coronavirus Business Interruption Loan Scheme offering loans of up to £5 million for SMEs through the British Business Bank
• a new lending facility from the Bank of England to help support liquidity among larger firms, helping them bridge coronavirus disruption to their cash flows through loans
• the HMRC Time To Pay Scheme
The above measures are unlikely to offer much in the way of succor for the majority of corporates and all of the legal opinion we have studied is consistent in advising that (subject to certain exceptions) tenants are not entitled to: a) terminate leases because they choose to close their business or can no longer afford to pay rent (unless entitled to do so under the terms of an existing break option), b) withhold rent or pay a reduced amount due to cashflow problems and, c) cease paying business rates. Note, service charges are usually reserved as rent.
Our advice is that occupiers (and/or their tenant representatives) should actively engage with their landlords at the earliest opportunity to discuss the options available, as there are a range of other solutions which could potentially provide some relief during this period of disruption.