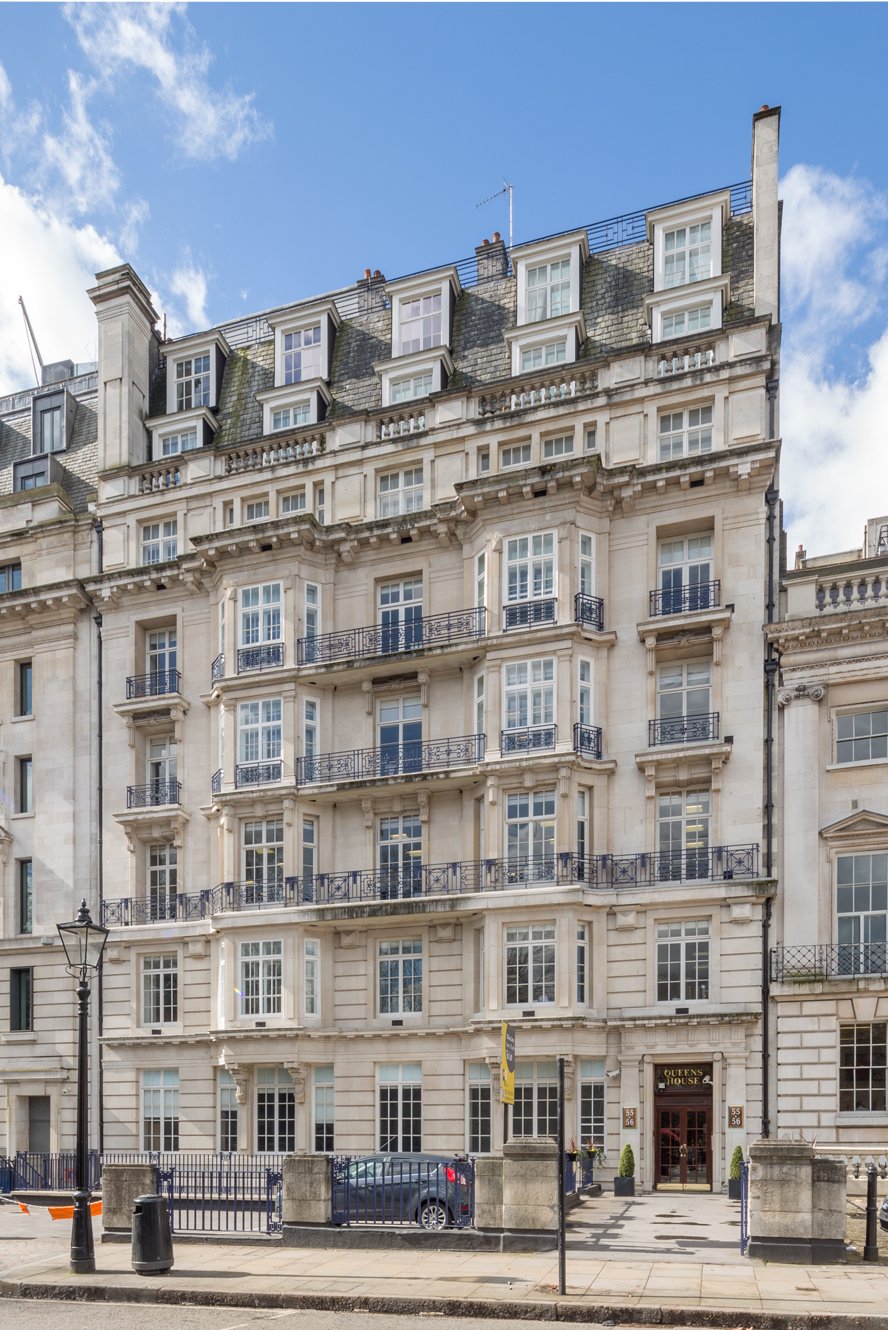 Newsquest Media Group Limited advised by tenant representation specialists McCalmont-Woods Real Estate LLP has taken a new lease on Queen's House, 28 Kingsway and 55-56 Lincoln's Inn Fields, WC2 in London's Midtown district from Capel House Property Trust Limited advised by Gale Priggen & Co.
Newsquest has signed a new lease on the 3,700 sq ft part 4th floor in Queen's House, an impressive period property situated on the west side of London's largest public square. Initially planned in 1913, development was put on hold in 1914 due to the outbreak of the First World War and the building was only subsequently completed in the early 1920s since when it has remained in the ownership of landlord Capel House ever since.
Lincoln's Inn Fields, originally laid out in the 1630s with a brief interruption for the English Civil War (1642-1651), has long had an association with the legal sector and over the years has been home to numerous solicitor's firms and barristers' chambers. In Charles Dickens' novel Bleak House, the sinister solicitor to the aristocracy, Mr Tulkinghorn, has his offices in Lincoln's Inn Fields!
Today the Square is home to some of London's most noteworthy organisations including the London School of Economics and Political Science who also occupy space in Queen's House and next door in a £71 million state-of-the-art building at 50 Lincoln's Inn Fields. Other notable occupiers in the Square include international public relations company Brunswick Group; the Royal College of Surgeons and the Centre for Commercial Law Studies – part of Queen Mary, University of London. The Sir John Soane's Museum, which attracts over 100,000 visitors a year, occupies no. 13 Lincoln's Inn Fields, the house being left untouched since the distinguished architect's death almost 180 years ago.
Earlier, in June of this year, McCalmont-Woods advised Newsquest's Specialist Media arm on its relocation from 30 Cannon Street, EC4 to 6,000 sq ft 'creative style' offices at 120 Leman Street, E1 in the heart of London's vibrant Aldgate quarter on the east side of the City. Newsquest Specialist Media, who publish both commercial and B2B titles such as Insurance Times, Strategic Risk and Global Reinsurance amongst other brands, signed a new lease on the refurbished offices with landlord Grainmarket advised by Hall Kemp.
Lisa Isaac, Group Purchasing Manager at Newsquest said "Having met with several potential advisers, the team at McCalmont-Woods impressed us with the way they focused on our needs and brief, finding the property to fit as opposed to starting with available properties and trying to shoehorn the brief to match. We had some tough 'asks' and we certainly put Nick's extensive experience and market knowledge to the test. The Specialist Media team were very pleased with the move to Leman Street and we had no hesitation in appointing McCalmont-Woods to help find our second property in Midtown; a second successful project despite the incredibly tight deadlines. Knowledgeable, jargon-free, helpful and focused, I look forward to working with McCalmont-Woods on future projects."
Newsquest is the UK's second largest publisher of regional and local news with a portfolio of more than 165 news brands and over 40 magazines, published in print and online. With an audience of almost 30 million users a month online and 6 million readers a week in print, Newsquest's content is read by a substantial proportion of the UK population. Newsquest employs over 1,000 experienced media sales people that help local businesses promote their products and services to local audiences. Newsquest is owned by Gannett Co., Inc. the largest news publisher in the United States whose assets include USA Today and USA Weekend. Gannett is listed on the New York Stock Exchange with the symbol "GCI".