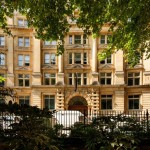 Objective
Porta Wealth Management LLP, a new company established in early 2014, wished to open an office in the City of London and after due consideration as to the merits of entering into a licence agreement on serviced offices, elected instead to acquire a new 5-year lease on premises.
Being a new start-up it was important to project the right image to clients and staff while at the same time exercising control on operating and capex costs. Equally important was the need to retain lease flexibility to reflect the businesses' future growth pattern and hence it was decided that the new lease should incorporate an option to determine in the third year of the term.
Services provided
McCalmont-Woods sourced and supplied details of a longlist of property options within a 800-1,200 sq ft size range for Porta to consider and then organised for the LLP members to inspect the options shortlisted after which detailed cash-flows were prepared to highlight the cost profile of each selected property under consideration.
Once a preferred building had been identified, heads of terms were quickly prepared and agreed. Reflecting the scarcity in availability of good quality small suites in the City, the parties entered into a four week exclusivity period in which to negotiate and conclude the lease contract. The whole process from initial to contact to agreement of HoTs took four weeks.
Result
On Porta's behalf, McCalmont-Woods acquired approximately 900 sq ft Grade A offices in a newly refurbished mutli-let building located in the heart of the City on a new 5-year lease direct from the building owner and incorporating a 3rd year tenant break option. A competitive rent and tenant incentive package was agreed enabling Porta to manage its cost base over the lease term in accordance with its business plan.