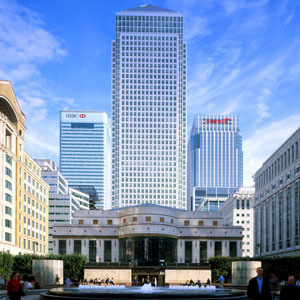 Trinity Mirror, advised by McCalmont-Woods has sublet the 10,521 sq ft remainder of the 19th floor of One Canada Square, Canary Wharf to High Speed Two (HS2).
Trinity Mirror is one of the largest multimedia publishers in the UK and Ireland with an award-winning portfolio of media brands employing over 4300 people across more than 48 locations around the country. HS2, is the company responsible for developing and providing the UK's new high speed rail network and is wholly owned by the Department for Transport.
This is the second deal in just seven months with HS2. In May 2014, Trinity Mirror, also advised by the niche London real estate agency, let the first part of the 19th floor comprising 16,410 sq ft to HS2 on a new sub-lease expiring in June 2018. The new December, 10,521 sq ft sublease is on a coincidental lease term. It takes HS2's occupation on the 19th floor to 27,000 sq ft and 81,000 sq ft in total in the iconic Canary Wharf tower. GM Real Estate act for HS2.
McCalmont-Woods CEO, Nick McCalmont Woods said: "When it was built One Canada Square was, and is arguably still, the finest piece of UK real estate. As a previous tenant in the building it is always interesting to revisit clients and assist on reconfigurations within the tower".