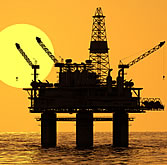 McCalmont-Woods has acquired expansion space for one of Northern Europe's leading energy groups DONG Energy, which is headquartered in Denmark.
DONG Energy has been operating in the UK since 2001, when it was granted three oil and gas exploration licences. It has a major interest in some of the largest recent discoveries in the West of Shetland region of the North Sea.
DONG Energy is also the market leader in offshore wind. It has more than 30 years experience in wind power and more than 20 years experience in developing, building and running wind farms. While the majority of its wind power capacity was originally located in Denmark, an increasing amount is derived from offshore wind farms in the United Kingdom.
DONG Energy has expanded into a further 14,483 sq ft on part of the first floor at 33 Grosvenor Place, Belgravia, London, SW1 where McCalmont-Woods negotiated a new 5.75 year sub-lease from Hess Limited at a rent of £42.50 per sq ft with a nine month rent free period.
Ruth Hart-Leverton, DONG Energy's Chairman's Secretariat said:
"I had the pleasure of working with Nick recently on the acquisition of an additional 14,500 sq ft in our London headquarters. Nick was instrumental in helping us to complete the contract quickly and in securing the best deal possible. I would have no hesitation in recommending Nick and would be happy to work with him again."