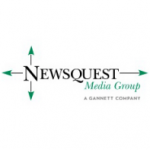 Having met with several potential advisers, the team at McCalmont-Woods impressed us with the way they focused on our needs and brief, finding the property to fit as opposed to starting with available properties and trying to shoehorn the brief to match. We had some tough 'asks' and we certainly put Nick's extensive experience and market knowledge to the test. The Specialist Media team were very pleased with the move to Leman Street and we had no hesitation in appointing McCalmont-Woods to help find our second property in Midtown; a second successful project despite the incredibly tight deadlines. Knowledgeable, jargon-free, helpful and focused, I look forward to working with McCalmont-Woods on future projects.
Lisa Isaac, Group Purchasing Manager
Newsquest Media Group – 22.12.2016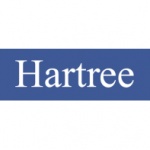 Nick did a great job of finding a new London office space for Hartree. We appointed him after a previous property deal fell through at a late stage, leaving us with a relatively tight timeline to find new office space. Nick worked hard and found us a great space before it got advertised on the open market. He is a good communicator and we felt very well informed throughout the whole process; we would not hesitate to use him again.
Jon O'Neill, Managing Director
Hartree Partners – 05.08.2016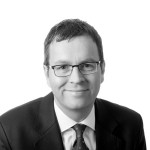 Ipes is a niche business delivering administration and services to Private Equity. We have a natural affinity with a fellow specialist like Nick who has an excellent network of contacts, an incredible knowledge of buildings and a great eye for detail.
Ben Cook, Managing Director
Ipes (UK) Limited – 12.10.2015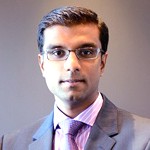 We've had incredible service from McCalmont-Woods – a really first-rate company who cut through the usual corporate bureaucracy. Nick gets IBT Media, he knows we're hungry, ambitious and he was able to deliver a solution that really fits our needs. Because he's an occupier specialist with great industry contacts he's been able to negotiate with some of the biggest landlords and property firms. With McCalmont-Woods we know they're going to get us the best deal.
Dev Pragad, UK & EMEA Managing Director
IBT Media – 30.09.2015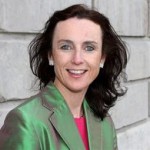 Nick did a fantastic job of finding Tata a great property in central London. We had tight budgets and tight timelines and Nick over delivered in spite of our constraints. He was professional and responsive at all times and a real pleasure to work with.
Julie Woods-Moss, Chief Marketing Officer & CEO Nextgen Business
Tata Communications – 22.03.2015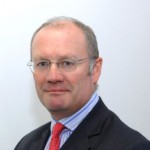 Nick provided good letting advice on our central London disposal instruction (3 Waterhouse Square). He was diligent, tenacious and conscientious in his approach.
Jeremy Brookes, Head of Estates, Corporate Property
Prudential Services Limited – 11.03.2015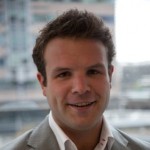 Nick has been superb every step of the way. Working in a service industry myself, I know the value that can be added by taking the correct advice. Nick made us look at things in a different way than we would have done on our own. As a result, we have the best outcome we could have hoped for.
Tom Leopold, Managing Partner
Porta Wealth Management LLP – 03.04.2014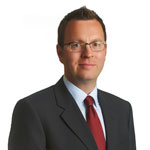 Nick represented us when disposing of a UK lease. From initial contact through viewings, negotiation and deal closing he has been solid as a rock. His experience, contacts and professionalism have been invaluable and I would not hesitate in recommending him to anyone looking for help with commercial real estate.
Ben Cook, Managing Director
Dominion Asset Management – 21.08.2013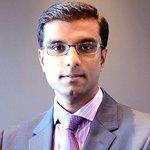 We appointed Nick to represent IBT in the market to find a new office as we had outgrown our previous offices. We had a number of complex requirements which we briefed Nick on. I was very pleased with the way Nick handled the project right from the start. His personal contacts with some of the biggest landlords and commercial property agents in London were second to none and helped us to obtain our new offices with capacity for over 80 staff at the Citibank building in Canary Wharf. Nick was also able to help us with various issues such as the fit out, dilapidation / exit strategy and overall cash flow management. I would definitely recommend Nick to anyone looking for commercial property advice and acquisition.
Dev Pragad, Director
International Business Times UK – 15.08.2013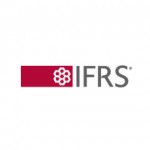 Nick represented us several years ago and again for a recent rent review for our central London offices. He was very knowledgable, analyzed our situation and took time to educate us as well. As a result we were in a very informed position when the landlord attempted to stall negtiations. Nicks views and his advice were ultimately spot on. More importantly, I think we reached a fair resolution for all parties as we have another rent review coming up with the same landlord. I would highly recommend Nick.
James Deissler, CPA, Senior Finance Manager – London
IFRS Foundation – 26.03.2013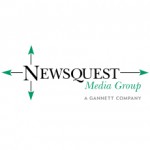 Nick was recommended by a colleague and delivered a superb service resulting in a cost effective and stress free move to new premises. I would have no hesitation in recommending Nick to anyone requiring advice on lease renewal or a search for new offices.
Chris White-Smith, Managing Director
Newsquest Media Sales and Newsquest Direct – 27.08.2012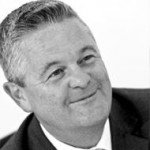 Nick worked on extremely tight deadlines and kept the project on course. Without his effort & drive, we would have lost the opportunity to move to the ideal premises. I recommend him highly, even if he is a Liverpool fan!
Tony Murphy, Director
Harrisons Business Recovery & Insolvency Specialists – 07.12.2011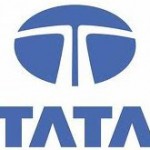 Nick McCalmont Woods contacted me initially to assist him with work he was doing for another client. As a result of our initial conversation, Nick became involved in assisting Tata Communications to find new offices in London. The brief was simple, to find us as much space as possible in the best possible location for the least cost possible!

Nick has proved professional in his dealing across all levels of management within Tata Communications and very quickly presented us with a number of viable options. The offices we finally settled on are fantastic value for money and provide an ideal environment for our employees.

I honestly do not believe we would have found our new central London location and been able to present such a strong business case to the Board without Nick's assistance.
Fionnula Bentley, HR Director
TATA Communications – 10.05.2011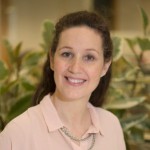 I had the pleasure of working with Nick recently on the acquisition of approximately 14,500 sq ft in our London Headquarters. Nick was instrumental in helping us to complete the contract quickly and in securing the best deal possible. I would have no hesitation in recommending Nick and would be happy to work with him again.
Ruth Hart-Leverton, UK Office Services and Communications Manager
DONG Energy – 25.01.2011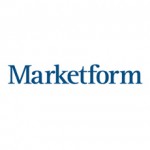 It is incredibly important for any business to be able to trust its consultants. McCalmont-Woods has always delivered a level of service and bespoke expertise that is difficult to find elsewhere.
James K. Romer-Lee, Director
Marketform – 01.07.2010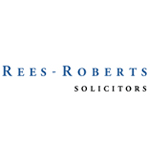 Nick recently provided smooth delivery of agency negotiation and advice on a significant office occupancy deal in the City (April 2010), for a mutual client. His experience and contacts ensured that there was a minimum of turbulence as the transaction progressed to successful completion. Will be reccommending NMC services to other London based client requirements in future.
Phil Rees-Roberts, Managing Director
Rees-Roberts Solicitors – 17.04.2010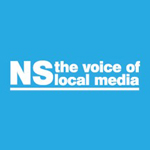 McCalmont-Woods provides continuity of service and is expert in a wide range of disciplines. Nick originally acquired our space and then personally advised on our rent review and achieved an excellent result for us. He has become a trusted adviser.
Lynne Anderson, Communications Director
The Newspaper Society – 22.02.2010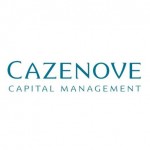 Nick carried out a rent review on our behalf. Throughout, his advice was clear and valuable, resulting in a very positive outcome for the firm. He combines an expert view with a commercial approach, thus making sure all options are understood, strategy agreed, then effectively implemented. He's also extremely personable. I'd happily recommend Nick's work to anyone.
Stewart Norwood, Director, Head of IT
Cazenove Capital Management – 19.10.2009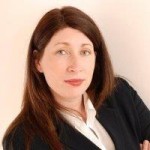 Nick is a professional who sets himself apart by being clearly focused on understanding his client's ultimate requirements and then securing them. I have always found his approach refreshing and I have no hesitation in recommending him.
Julie Grieve, Managing Director
Abbey Business Centres – 16.10.2009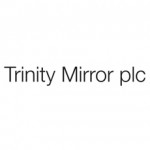 He acts in an utterly professional and conscientious way and has a unique ability to understand his clients requirements from day one, without being overawed by the task at hand.
Mike Shaw, Group Services Director
Trinity Mirror Plc – 03.07.2009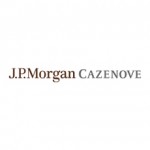 His approach has always been one of "client first". Taking the time to ensure he understands what's required, ensuring we understand the options and being relentless in looking after our interests.
Bryan M. Hotston, Managing Director, CIO & Head of Property Services
JP Morgan Cazenove – 21.01.2009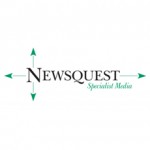 Nick has a rare ability to understand clients' requirements quickly and to find appropriate solutions. I would be happy to recommend Nick to anyone seeking expert, impartial and personalised assistance with their commercial accommodation needs.
Tim Whitehouse, Managing Director
Newsquest Specialist Media – 21.01.2009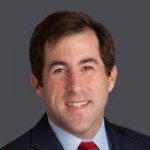 He did an excellent job in getting us very good deal from the landlords, which lowered our average rent significantly and provided some security on the service charges. He deserves a great deal of credit for the result.
Tom Seidenstein, Director of Operations
IFRS Foundation – 21.01.2009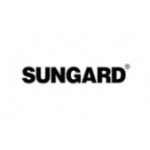 The process was extensive and well co-ordinated. Important for SunGard was that Nick McCalmont-Woods demonstrated a strong understanding of the central London property market that matched our requirements for lease flexibility with our specific financial needs (to include implications of US GAAP and internal lease levelling issues). This ensured that proposals submitted to SunGard were able to be swiftly assessed in terms of financial suitability.
Dean Gluyas, VP, Group CFO Europe
SunGard – 26.07.2006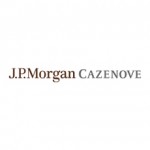 Nick McCalmont-Woods has worked with Cazenove (now JP Morgan Cazenove) for 16 years or more.

Those responsible for property matters (which includes myself since 2001) have always found him to be pro-active, helpful, knowledgeable and pleasant to deal with. He gives good advice and understands our needs. We would not consider making any property related decision without first talking it through with Nick; he has been at the core of our property strategy for a long time.
Charles Bishop, Managing Director, HR & Operations
JP Morgan Cazenove – 25.07.2006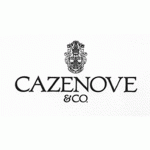 I think it is fair to say that our property interests are complicated and varied at the best of times, and they are essential to the smooth running of our business. You have been at the very heart of our strategy, and have always given prompt, sound advice, responded quickly to our many and varied demands, and have been a pleasure to work with.
Diana Pinn, Head of Administration
Cazenove & Co – 09.02.2006