McCalmont-Woods is a London-based real estate agency. The firm differs to other agencies in that it acts only for tenants, rather than landlords.
Nick McCalmont-Woods founded the firm in 2008. He did so in response to client requests for a trusted adviser who would look after their interests rather than the landlords'. At the time, corporate tenants had no one to turn to when taking new office premises. This remains largely the case today which is why clients value the service we offer.
We act for blue chip companies in London's prime office locations. These include The City, West End, Canary Wharf and beyond.
Clients appreciate us for our:
In-depth knowledge of the prime London office market
Tenant-focused advice with no hidden agendas
Hands-on personal service
Expert professional advice including rent review and lease renewal
For client testimonials, click here.
Nick McCalmont-Woods, CEO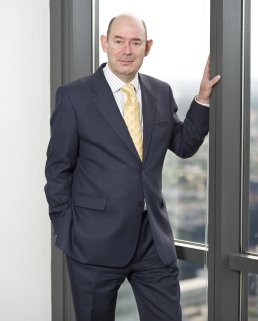 Nick is well established in the London market with more than two decades of experience in the City of London, West End and London Docklands for a wide range of clients.
After graduating with a BSc in Estate Management, Nick's career in London offices began when he joined Jones Lang Wootton in 1984. Having joined JLW's City Offices Agency team in 1987, Nick was made an Associate in 1993. Two years later he became a Partner.
Following 16 years at JLW (by then Jones Lang LaSalle), Nick joined GVA Grimley as a Partner in 2000. His role was to help develop and grow the London City office. He did so, and was made an equity Partner in 2001. While at GVA, Nick co-founded GVA Connect, a successful advisory business for data centres.
Nick is married to Kate and has a daughter, Isabella. After more than 20 years of living in London he has finally escaped to Hampshire. He spends much of his spare time in Dorset searching for the elusive sea bass of Chesil Beach!
Nick is a Member of the Royal Institution of Chartered Surveyors (since 1985).