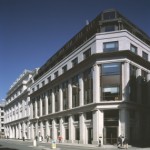 Background
Cazenove Capital Management occupied c. 34,000 sq ft at 12 Moorgate, EC2 under a 25-year lease dating from 1998. Prior to selling the freehold in the property, landlord New Star Property Asset Management sought an increase in the annual rent passing at review from the existing £47.00 per sq ft office rent to a new rent based on a highly optimistic £60.00 per sq ft headline rent.
Objective
McCalmont-Woods was referred by its existing client JP Morgan Cazenove and was subsequently instructed by Cazenove Capital Management to negotiate the upward only rent review and mitigate any increase in rent payable as at the 24th June 2008 review date.
Services Provided
Consideration of existing lease contract and provisions for rent review
Analysis of City offices market encompassing thorough study of any relevant comparable evidence as at the valuation date
Preparation of initial report to client outlining McCalmont-Woods' recommended strategy
Inspection of suitable premises and relevant comparables>
Negotiations with landlord's agent to include submission of a 'Calderbank' offer
Result
McCalmont-Woods negotiated an 83% saving for Cazenove Capital Management on the increase proposed by the landlord, resulting in a minimal uplift of 1.5% on the rent passing. The settlement was reached by negotiation between the parties without the need for independent arbitration.